June 26th and 27th, Peter G. Peterson Institute for International Economics, Washington, D.C.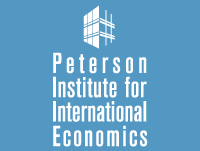 Media Coverage of the Workshop
Date: 4/22/2014
Time: 12 Noon
Location: Baker Hall 129 Conference Room
Speaker: Trudy E. Bell
Topic: Extreme Weather and Today's Engineered Infrastructure: Lessons from the Great Easter 1913 Flood
Date: 4/21/2014
Time: 12:15 PM
Location: Wean 3701 Conference Room
Speaker: Francisco de la Chesnaye
Topic: Insights from Recent Applications of EPRI's Electricity System Models
EPP professor Inês Azevedo has been selected as one of the "40 extraordinary scientists under the age of 40″ to participate alongside business and political leaders in the World Economic Forum Annual Meeting of the New Champions in China. These scientists are selected from all regions of the world and …
Click here to read the full article……
CEDM student Jihoon Min won the 2nd place in the International Symposium on Sustainable Systems and Technology (ISSST) with a paper on "Assessing Regional Differences in Lighting Heat Replacement Effects in Residential Buildings in the United States".
Congratulations Jihoon!
Title: Assessing Regional Differences in Lighting Heat Replacement Effects …