Date: 04 October 2021
Time: 12:00pm ET
Location: Wean Hall 3701 & via Zoom
Speaker: Dr. Julio Friedmann
Topic: Carbon Management: Where the Puck is Going
Abstract: After 20 years of sturm & drang, carbon management has reached a point of broad inclusion into the climate solutions pool and received …
Date: 20 September 2021
Time: 12:00pm ET
Location: Wean Hall 3701 & via Zoom
Speaker: John Lovenburg
Topic: Sustainable Solutions and Policies to Decarbonize the Freight Rail
Abstract: The large freight railroads in North American have committed to science-based carbon targets that can be achieved through improved efficiency and carbon …
Join doctoral students from across North America to share your work on climate and energy decision making!
In the spring of 2022, Carnegie Mellon University will host a two-day workshop for Ph.D. students and post-docs working on the technical and behavioral aspects of climate mitigation, adaption, resilience, and deep decarbonization …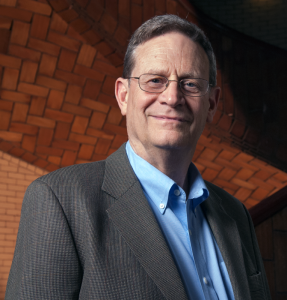 CEDM Center Principal Investigator Granger Morgan will take part in the Virtual Release Event for The Future of Electric Power in the United States on Thursday, February 25, 2021 from 3-4pm ET.
The Future of Electric Power in the United States, officially launching on February 25th, presents an extensive …
The newly inaugurated President Joseph R. Biden Jr. made his priorities clear by recommitting the United States of America to the Paris climate agreement on his first day in office. In addition to recommitting the US to the agreement, Biden also ordered federal agencies to start reviewing and reinstating more …
When Carnegie Mellon University established the Sustainability Initiative in September 2019, they did so with the explicit recognition that at its core, sustainability, even when focused on our environment, is about equity and inclusion.
As part of that initiative, CMU made six commitments, which included conducting the world's first Voluntary …
Warning
: Use of undefined constant yes - assumed 'yes' (this will throw an Error in a future version of PHP) in
/home/cedmcenter/www/www/wp-content/themes/wp-bold107/index4.php
on line
347