Date: 15 March 2021
Time: 12:00pm EST
Location: via Zoom
Speaker: Dr. Michael Mann
Topic: Climate Change and Extreme Summer Weather Events
Abstract: In addition to well-established direct physical linkages between a warming planet and extreme summer weather events such as floods, droughts, heat waves and wildfires are more tenuous …
Date: 8 March 2021
Time: 12:00pm EST
Location: via Zoom
Speaker: Dr. Dharik S. Mallapragada
Topic: The role of hydrogen in future low-carbon energy systems – insights from systems modeling
Abstract: Deep decarbonization of the energy system is contingent on identifying pathways for eliminating greenhouse gas emissions from not only …
Date: 2 March 2021
Time: 12:00pm EST
Location: via Zoom
Speaker: Dr. David Keith
Topic: Climate policy in four dimensions: what role for solar geoengineering?
Abstract: I will first provide a high-level structure discussing how solar geoengineering fits alongside emissions cuts, carbon removal, and adaptation. I will include quantitative results …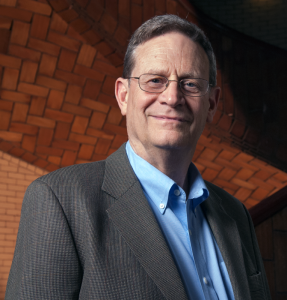 CEDM Center Principal Investigator Granger Morgan will take part in the Virtual Release Event for The Future of Electric Power in the United States on Thursday, February 25, 2021 from 3-4pm ET.
The Future of Electric Power in the United States, officially launching on February 25th, presents an extensive …
The newly inaugurated President Joseph R. Biden Jr. made his priorities clear by recommitting the United States of America to the Paris climate agreement on his first day in office. In addition to recommitting the US to the agreement, Biden also ordered federal agencies to start reviewing and reinstating more …
When Carnegie Mellon University established the Sustainability Initiative in September 2019, they did so with the explicit recognition that at its core, sustainability, even when focused on our environment, is about equity and inclusion.
As part of that initiative, CMU made six commitments, which included conducting the world's first Voluntary …
Warning
: Use of undefined constant yes - assumed 'yes' (this will throw an Error in a future version of PHP) in
/home/cedmcenter/www/www/wp-content/themes/wp-bold107/index4.php
on line
347