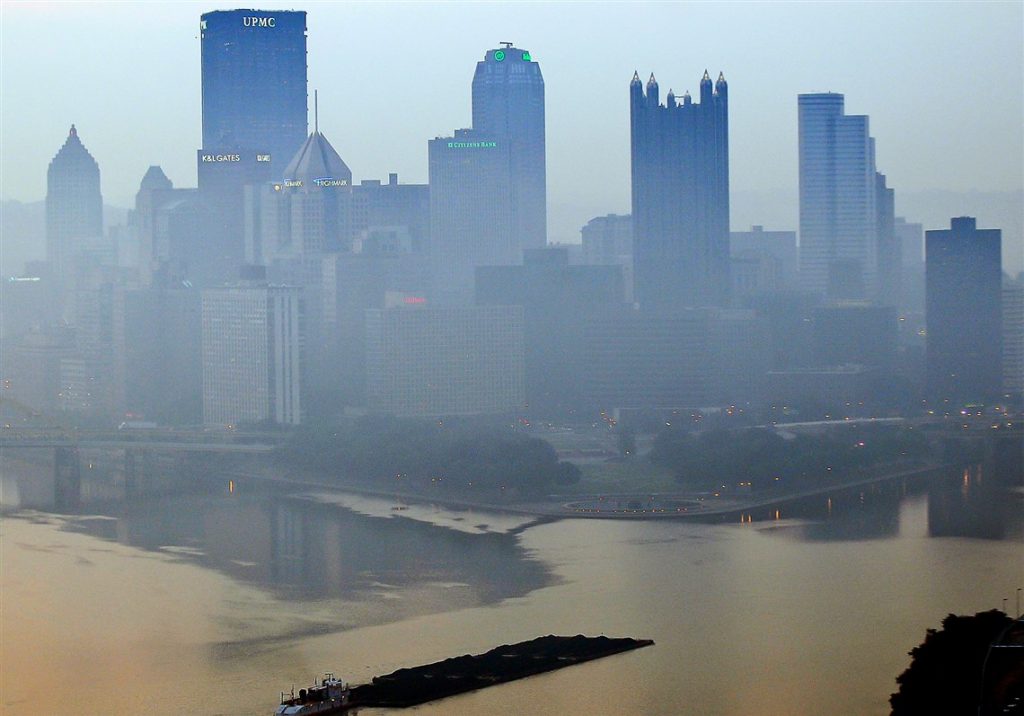 ---

Home to numerous world-renowned universities and top-notch sports teams, Pittsburgh is now able to call itself home to the worst air quality in the country — at least that was the case on Thursday, January 23rd, when the air quality in some parts of Southwestern Pennsylvania reached an AQI of 159, which the government considers "unhealthy." 

The Environmental Protection Agency calculates the Air Quality Index based on five major air pollutants regulated by the Clean Air Act: Ground-level ozone, particle pollution (also known as particulate matter), carbon monoxide, sulfur dioxide, and nitrogen dioxide.

The Pittsburgh area on Thursday was also under a code orange air quality alert that was issued by the state Department of Environmental Protection. That means that air pollution concentrations within the region may become unhealthy for children, the elderly, and people suffering from asthma, heart disease, or other lung diseases.

The poor air quality comes on the heels of numerous protests due to the poor air quality in the Pittsburgh area during the final months of 2019, including one such stretch during the Christmas holiday that caused the city to be bathed in smog. Protesters have pointed their fingers at U.S. Steel, the owner of the Clairton Coke Works, which is located about 15 miles outside of Pittsburgh. The company is blamed for being the largest single producer of carbon emissions in the region.


---
A coal barge on the Monongahela River moves past the Clairton Coke Works (via Wikimedia Commons)
---

While improvements have been made over the years, Pittsburgh still has one of the highest childhood asthma rates in the country, as well as one of the highest rates of air-pollution related deaths in the country. In 2019, Allegheny County, Pennsylvania was also the only county outside of California to receive an "F rating" in every category from the American Lung Association's national air quality report card, the second time they've achieved that rating in as many years. Dr. Karen Hacker, director of the Allegheny County Health Department, which regulates and enforces air emissions in the county, said the ALA's report is, "a reminder that air quality continues to be one of the most pressing public health challenges in our area."

On Thursday, January 2nd, the ACHD announced that they would take steps to reduce emissions during temperature inversions, including emission reduction plans that can be implemented within 24 hours and better infrastructure to forecast inversion events. The ACHD did not give an exact time frame for when the regulations would change, but stated that the process "will not be quick," as it must go through an approval process, including committee review, a vote from the Board of Health, public comment, and county council approval.