SUCCEED Program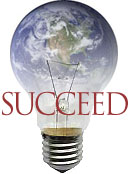 SUCCEED – the Summer Center for Climate, Energy, and Environmental Decision Making – was founded in 2011 by Carnegie Mellon University's Center for Climate and Energy Decision Making. SUCCEED includes two programs: a free 5-day summer program for rising 10th and 11th graders and a 2-day workshop for teachers.
The 5-day summer program for students complements what students learn about energy, climate change, and the environment in school. The program includes a variety of experiments and field trips in addition to interactive lessons. Photos from past student summer programs are available here.
The 2-day teacher workshop helps teachers incorporate information about energy and climate change into their curricula.
The 2019 program will be held on Monday, July 8 to Friday, July 12, 2019, from 9:00 am – 5:00 pm. The program takes place on the Carnegie Mellon University campus located in Pittsburgh, PA. Students can be dropped off starting at 8 am.

Questions or Concerns?
Please contact the SUCCEED team at succeed-program@lists.andrew.cmu.edu or by phone at (412) 256-8162.